ESU2000 Stacking unit for buckets and pots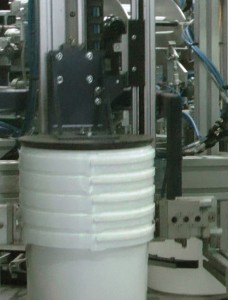 Our separate bucket stackers stacking buckets automatically at predefined pile height. They have their own conveyor belt and a stopper, but it is also possible to place direct over an existing bucket conveyor. They can further be provided with their own buffer conveyor to place the stacks on.
Overall our stackers offer unlimited possibilities to optimize an existing situation at limited cost.
suitable for all types buckets, trays, pots, etc.
with or without roller conveyor
single or multiple version
easy adjustment
modular machine construction
capacity up to 1800 buckets per hour